Member Artists
---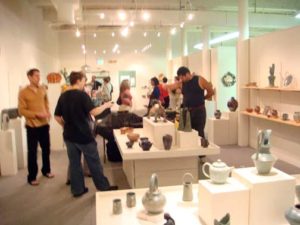 Members' work is displayed in the Potters Guild Gallery, located at 3600 Clipper Mill Road in Hampden. Membership in the Potters Guild is by jury selection quarterly.
Learn more about our members.
Please see the Application for more details.
For more information about applying for membership, call us at 410.235.4884
Associate members are artists who are not actively participating in day-to-day guild activities but are included in all news and happenings.
Associate Members Include:
Beth Alder
Anne Efron
JinYoung Cobia
John Giedra
Jeri Haas
Pat Herbert
Sun Hwang
Jim Medvitz
Jeffery Reynolds
John Strouse
Larry Sullivan
Jann Tamburello
Kim Tyssowski
Margit Weisgal