New Workshop: Handbuilding with Jessica Hans
---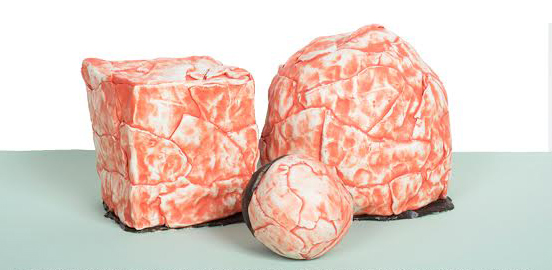 Saturday, Oct 29 4-7pm
Duration: 3hr
Cost: $60 regular; $50 guild members & students
SCHEDULE:
Introduction – 15-30m
Mini slideshow presentation going over Jessica's background in ceramics and pattern design, offering inspiration for projects to be worked on during class. Brief overview of different ceramic processes.
Handbuilding Demo – 30m
Show pinch pot, coiling, and slab techniques, slipping and scoring, how to build up larger forms.
Student Worktime – 1hr
Assist students with any technical issues that they may have while building
Surface Decorating Demo / Worktime – 1hr
How to build up surfaces with texture like slipping and scoring, sgraffito, inlay, or just simple under glazing.
Closing sale
Jessica will have some of her original work for sale at the end of the workshop!
*Time structure of the workshop may flux
**Tools and clay (up to 10lbs) will be supplied by the Potters Guild
Artist Statement:
Jessica Hans' work stems from an interest in the naturally occurring pattern and texture of rock and earth. She specializes in functional sculpture that retains its sense of self by leaving exposed the bare, raw material on the surface of her vessels. Hans will often add foraged rocks and minerals into her clay body and glaze for a more visceral experience, as if the objects themselves literally emerged from the earth. Flashes of brightly colored glaze appear against a dark, neutral body, reminiscent of molten lava or a slime mold developing on a rocky surface. She regularly experiments with alternative firing techniques to further enhance her surfaces.
Bio:
Jessica Hans is a Philadelphia-based artist. Hans received her BFA from Maryland Institute College of Art in 2011. She has exhibited nationally and internationally at venues such as Art Pop, Montreal, Quebec; Lowell Shop in Portland, Or; Creatures of Comfort in New York City; IKO IKO Space in Los Angeles; Philadelphia Museum of Art in Philadelphia; Penthouse Gallery in Baltimore; and Walker Art Center in Minneapolis.