Take a Class
---
2018 Winter Class Schedule »
Download the most up-to-date Class Schedule above.
Class Registration Form »
Download the Class Registration Form above and bring it to the first session.
Students will receive individual instruction based on experience, as well as group instruction. All levels are welcome, from beginner to advanced. Some classes focus on hand building, others focus on throwing on the potter's wheel, and some cover both types of clay techniques. A brief biography of the instructors is given below with the class schedule. Classes run one day per week for the specified number of weeks. Please contact us or the instructors for more information. Click on the instructors names to find out more information about them.
---
*PREREGISTRATION IS REQUIRED, by either paying in advance or contacting the teacher to reserve a space.
---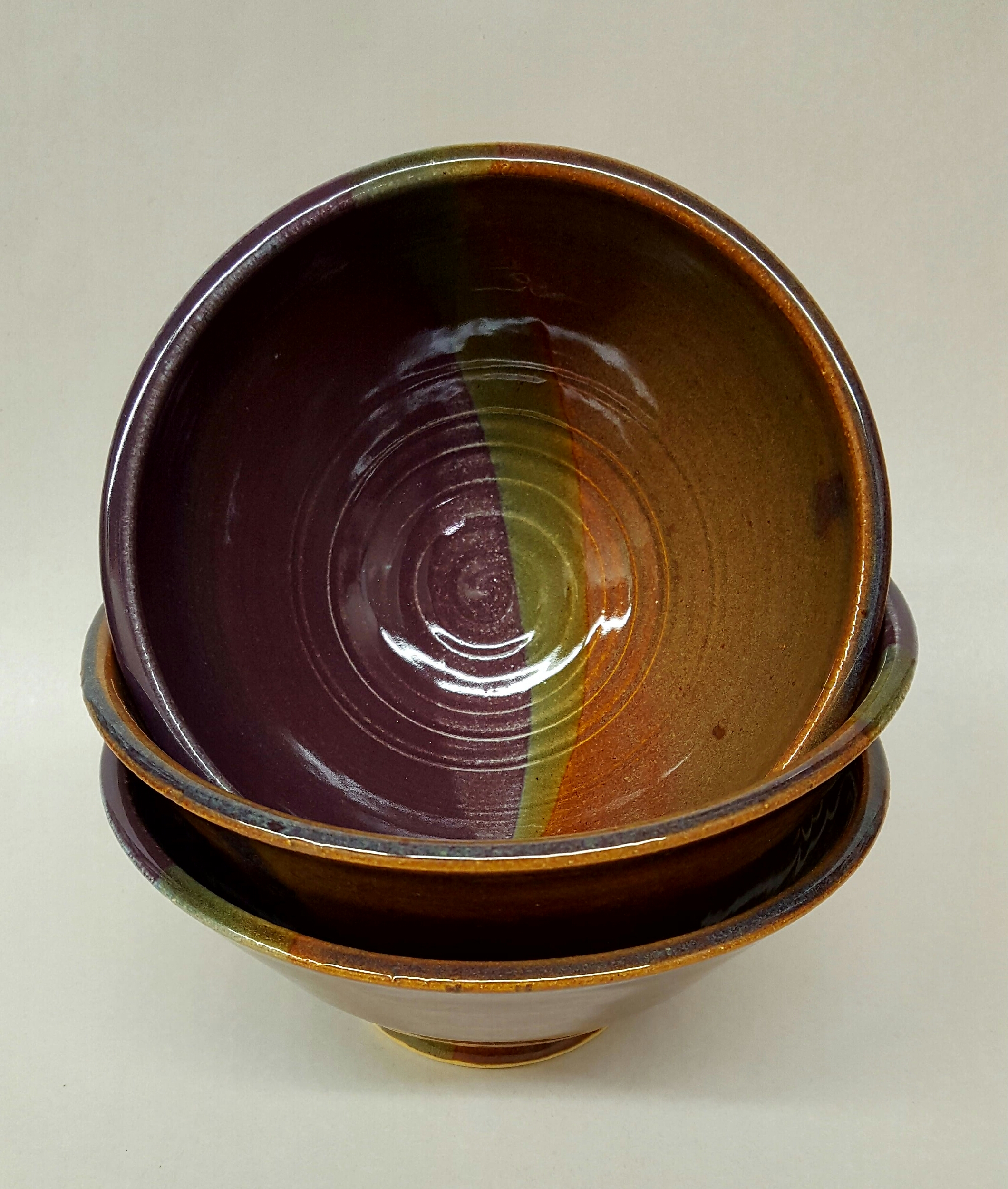 Mondays: 7pm – 10 pm
Starting January 8, 2018
Cost: $330 for 12 weeks
Call Stephanie at 443-695-9285 or Email Stephanie
This class is offered to beginners but all skill levels are welcome!
Stephanie is an avid clay lover and is excited to introduce people to the ceramics world. This class will cover on all aspects of working with clay, but will focus mainly on wheel throwing.  During the class students will see demonstrations on the potter's wheel, as well as hand building techniques. Then they will be able to explore these processes at their own pace. Students will also be encouraged use all the tools and equipment the studio has to offer while they explore all things clay, in a fun and relaxed environment.
---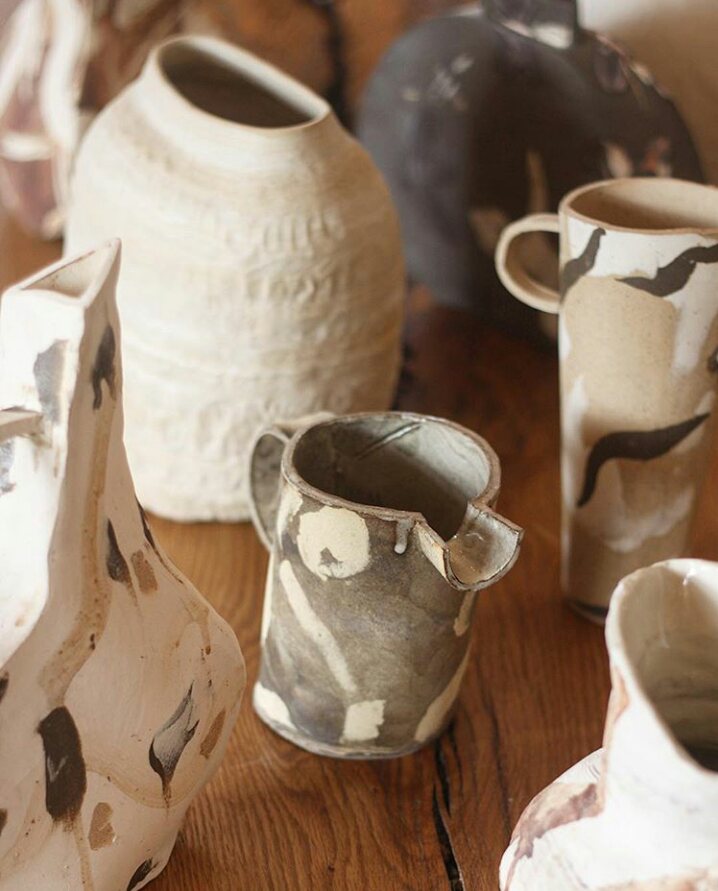 Tuesday Mornings: 9am – 12 pm
Starting January 9, 2018
Cost: $330 for 12 weeks
Call Anna  at 410-892-3674 or Email Anna
All skill levels are welcome!
Through the course of this classes, students will be instructed in an array of hand building techniques.  Classes will include demonstrations, group exercises, and independent time where students will be encouraged to pursue the projects of their own choosing.  We will explore varied modes of expression in a laid-back atmosphere.  Each student can find techniques that work for them and have fun with clay
---
Conscious Crafting with Adam Conway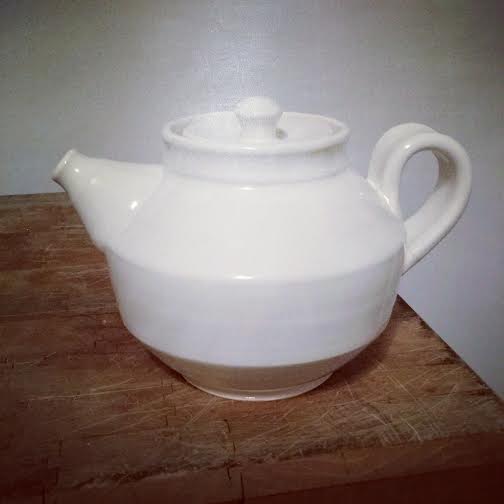 Thursday, 7-10pm
Starting January 9, 2018
Cost: $330 for 12 weeks
Email Adam
Geared towards students who have some ceramics experience and would like to refine and enhance their skills.  This class will review the basics of throwing and hand building techniques, before moving towards complex forms and methods that will challenge the boundaries of your skills.  We will work on maximizing volume and increasing complexity of form and design, incorporating formal and informal critiques, and engage in collaborative projects designed to get all of us outside our comfort zone.
---
CLASS IS FULL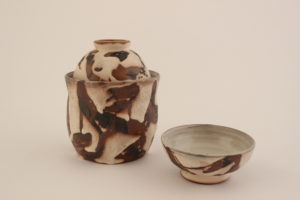 Wednesdays: 7-10 pm
Starting January 10, 2018
Cost: $330 for 12 weeks
Call Whitney at 904-504-3835 or Email Whitney
All levels welcome. Start with the basics, we will explore new techniques in a relaxed environment. Whether you want to learn the basics or advance your skills, we will focus on your individual needs.  We will explore the potential of clay for both functional work and decorative pieces.

---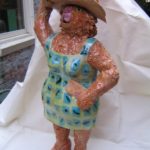 Thursdays: 12-3pm
Starting January 11, 2018
Cost:  $230 for 8 weeks  OR $330 for 12 weeks
Call Vicki at (410) 327-6635
Join Vicki in creating functional or sculptural works, utilizing hand-building and/or throwing techniques. Make works that warm both the heart and the soul. Vicki's love for clay spans more than 30 years and reflects the world around her in extraordinary ways. She is a graduate of Maryland Institute College of Art and has been in their Continuing Studies program since 1985. Her work is featured in galleries in Pennsylvania, Texas, and Maryland. All levels are welcome and lunch is included!
---
Rendering the Human Figure with Gil Grimmett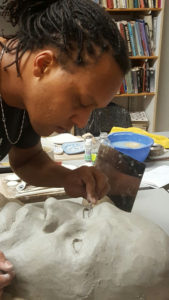 Friday nights: 7pm-10pm
Starting January 26, 2018
Cost: $230 for 8 weeks
Call Gil at (917) 544-3959
Suitable for all levels; no experience necessary! The earliest known figurative sculpture, known as the Venus of Hohle Fels, was carved out of mammoth bone and discovered in Southwestern Germany in 2008. Believed to be between 32 and 38 thousand years old, it is the earliest example of a three dimensional rendering of the human form. Over the millennia, figurative sculpture has evolved. In that time, we have developed nearly as many techniques as there have been creators of figurative sculpture across a variety of media.
This eight week workshop will allow students to engage with tools and techniques for creating ceramic figurative sculpture, adding to the multiple, millennia-long tradition of rendering the human form in three dimensions.  Drawing from his experiences as both a long-time teacher and as a figurative ceramic artist, Gil Grimmett will present a number of figurative ceramic sculpture projects. Through demonstrations and hands-on practice, participants will learn how to create a a life-size hand, a proportionate, expressive head and/or mask and a hollow standing figure. In this class we will work on our skills of observation, sculpting the figure from direct observation of digital models.
---