Take a Class
---
2017 Winter Class Schedule »
Download the most up-to-date Class Schedule above.

Class Registration Form »
Download the Class Registration Form above and bring it to the first session.
Students will receive individual instruction based on experience, as well as group instruction. All levels are welcome, from beginner to advanced. Some classes focus on hand building, others focus on throwing on the potter's wheel, and some cover both types of clay techniques. A brief biography of the instructors is given below with the class schedule. Classes run one day per week for the specified number of weeks. Please contact us or the instructors for more information. Click on the instructors names to find out more information about them.
---
---
Throwing and Hand Building  with Stephanie Wicker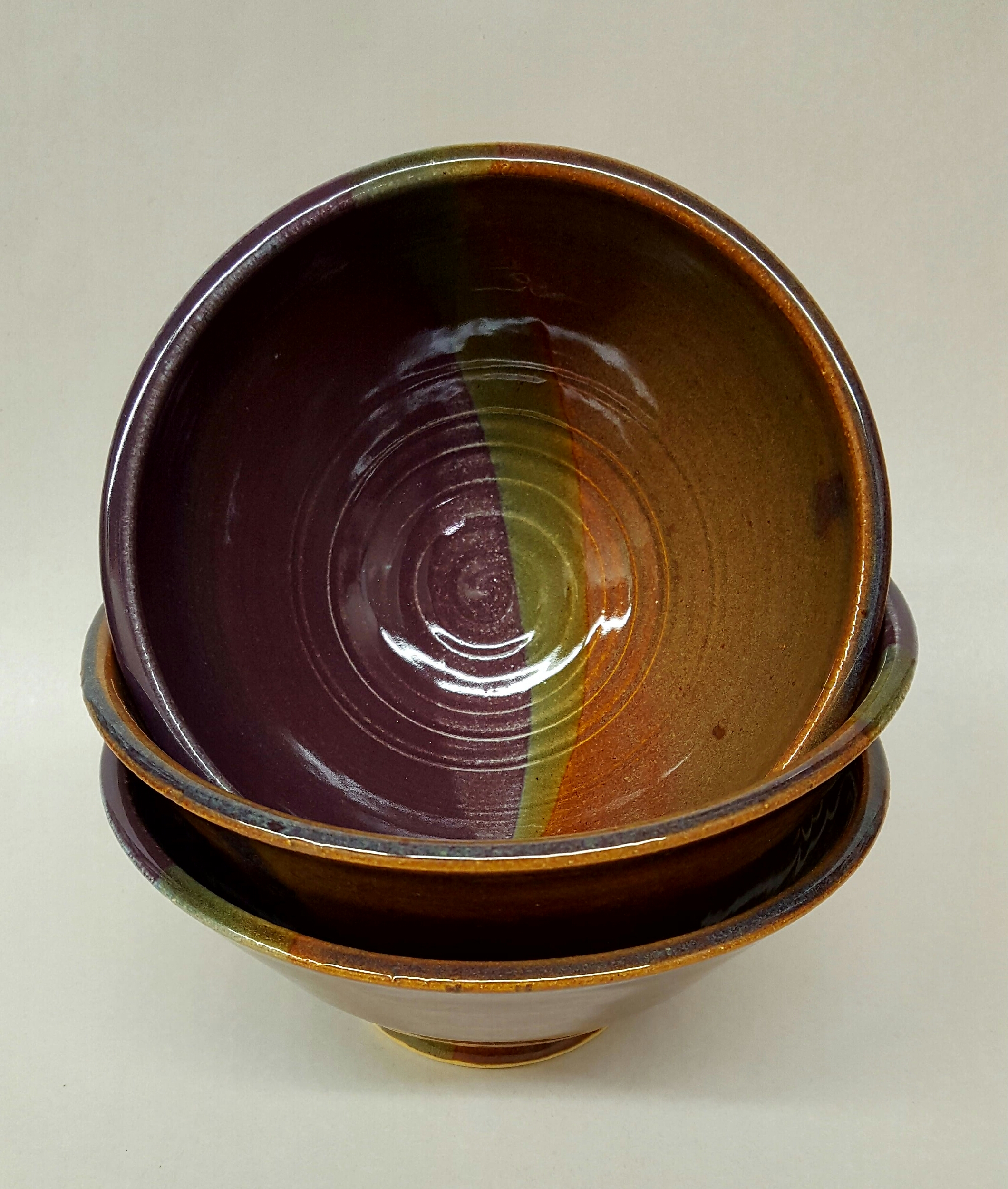 Mondays: 7pm – 10 pm
Starting January 9, 2017
Cost: $330* for 12 weeks
Call Stephanie at 443-695-9285 or Email Stephanie
CLASS IS FULL

This class is offered to beginners but all skill levels are welcome!
Stephanie is an avid clay lover and is excited to introduce people to the ceramics world.  She holds a BS in ceramics from Towson University and has been working with clay for 15 years.  This class will focus on all aspects of working with clay, such as wheel throwing, slab building, coiling, pinch forming, sculpture and glazing.  During the class students will see demonstrations and will engage in class discussions while working on their projects.  Students will also be encouraged to explore all the tools and equipment the studio has to offer to create their art works.
.

---
---
An Introduction to Clay with Judy Frederick
Tuesdays: 7-10 pm
Starting January 10, 2017
Cost: $330* for 11 weeks
Call Judy at 443-590-9165 or Email Judy
All skill levels are welcome!
Judy had been teaching in the Continuing Education department of Community College of Baltimore County – Essex campus.  Start with the basics or explore new techniques in a relaxed environment.  Focus on your individual needs and explore the potential of clay for both functional work and decorative pieces.
*Online payment will charge you an additional $11.00 to account for PayPal fees.
---
---
Throwing & Hand building with Tamer Zaki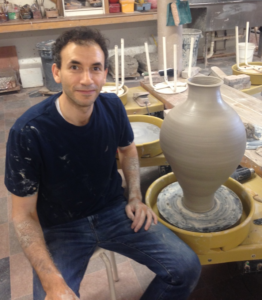 Wednesdays: 7-10pm
Starting January 11, 2017
Cost: $330* for 12 weeks
Call Tamer at 410-306-5192 or Email Tamer
CLASS IS FULL

All levels welcome! Tamer's ceramics are inspired by Japanese forms and textures.  In this class, students will learn how to make bowls, cups, plates, and vases on the potter's wheel.  We will also include demonstrations of large platters, casseroles, and multi-element vessels, and will learn other techniques involving coiling and slab work.
---
---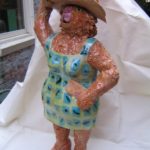 Thursdays: 12-3pm
Starting January 12, 2017
Cost: $330* for 12 weeks or $230* for 8 weeks
Call Vicki at (410) 327-6635
Join Vicki in creating functional or sculptural works, utilizing hand-building and/or throwing techniques. Make works that warm both the heart and the soul. Vicki's love for clay spans more than 30 years and reflects the world around her in extraordinary ways. She is a graduate of Maryland Institute College of Art and has been in their Continuing Studies program since 1985. Her work is featured in galleries in Pennsylvania, Texas, and Maryland. All levels are welcome and lunch is included!
*Online payment will charge you an additional $11.00 to account for PayPal fees.
For 12 weeks click below
*online payment will charge you an additional $8.00 to account for PayPal fees.
For 8 weeks click below
---
---
Throwing and Hand building with Adam Conway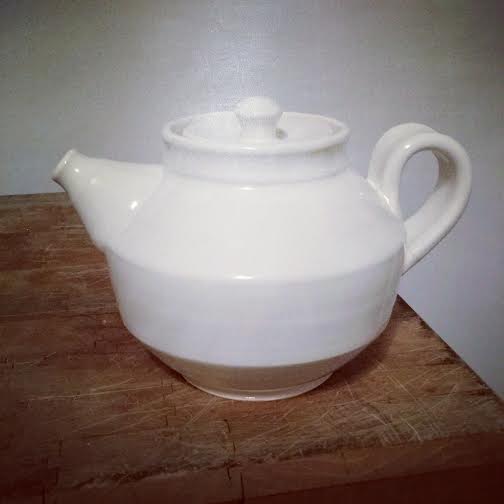 Thursday, 7-10pm
Starting January 12, 2017
Cost: $330* for 12 weeks
Contact Adam@FreeRangePottery.com
CLASS IS FULL

All student levels are welcome. This class will provide both an introduction to the basics, and challenges to the boundaries of your skills.  Starting with essentials of the wheel-throwing process, we will work towards maximizing volume and increasing complexity of form and design while also learning about glazing and studio safety.

---
FRIDAY NIGHTS ARE RESERVED FOR THE JOHNS HOPKINS CLAY CLUB – JUDY FREDERICK
---
---
Class Registration Please call the instructors with questions about specific classes or to register for classes. Alternatively, call the Potters Guild (410-235-4884). Payment is due by the first class meeting. Our current classes are for adults unless otherwise stated in the description. Major credit cards accepted. Our studio is wheelchair accessible.
---
Additional Information The Potters Guild follows Baltimore City's policy for school closures due to snow. Materials and Firing Fee are included in CLASS price – Cash or checks preferred. A class that fails to meet the minimum enrollment may be canceled.  If you need to withdraw, do so on or before the second time the class meets to receive a full refund. After the second class, no refunds will be given.