We are dedicated to increasing awareness and appreciation of the ceramic arts.
Take a Class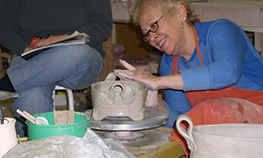 8 - 12 week class session for all levels are still available Monday through Friday.
Open Studio Sessions are also available some Fridays and Saturday and Sundays.
Sign Up Now

»
Our Gallery is OPEN!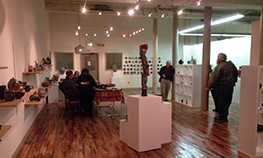 After months of fundraising and hard work, we have re-opened our doors. Classes have started and the gallery is filled with new work.
A giant thank you to everyone who has supported us during this rebuilding period.
View Our Gallery

»
Half Price Sale
2016 Second Sale
7pm-9pm
Saturday February 27, 11-5pm
Sunday February 28, 12-5pm
Every piece in the gallery is 50% off the original marked price.
Read More

»
Copyright © 2016 The Potters Guild of Baltimore, All Rights Reserved.